Economic Papers
The Economics Department provides economic analysis and studies to support EIB operations and to help define our positioning, strategy and policy. The Economics Department is a team of 25 economists and staff, under the responsibility of the Director Debora Revoltella.
How can investment support innovation and Europe's ability to compete? The EIB's annual Economics Conference on 3 March 2015 explored this question and discussed together with over 100 leading academics, industry representatives and policy-makers, how Europe can invest better in long-term sustainable growth.
---
---
This report examines the challenge of restoring the long-term competitiveness of the EU and the part that public involvement can play to meet this challenge. It seeks to help identify strategic priorities and to show why action needs to be stepped up at the European level to revitalise long-term investment, focusing on key enablers that are critical to our future well-being.
---
---
Results of the EIB CESEE Bank Lending Survey at the regional and at the single country level for H2-2014.
---
---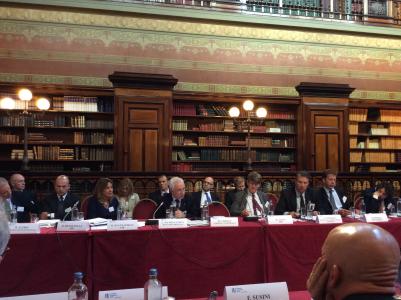 This EIB and IMF organised high-level workshop on 23rd October debated how to revitalise finance for SMEs in Europe in the wake of the crisis, to ensure that credit  provision by an impaired banking sector does not become a constraint on recovery. Policy proposals focused on distressed assets and securitisation.
---
---

---
---