Supporting sustainable projects in more than 160 countries
Environment
As the EU bank, we understand the need to promote environmental goals in both developed and developing countries. Our funding supports sustainable projects in over 160 countries and acts as a catalyst to mobilise private finance, encouraging others to match our long-term investment. To date, we are the world's largest issuer of Green Bonds.
In 2017, the EIB financed EUR 16.7 billion in projects supporting and protecting the natural and human environment.
Our environmental operations include:
Impact and projects
Discover some examples of environmental projects we are supporting all over the world:
Energies POSIT'IF renovates thousands of condominiums in the Paris region, and they just received a helping hand in the form of a EUR 100 million loan from the European Investment Bank as part of the Investment Plan for Europe. Energies POSIT'IF will now be able to use the EIB loan to offer financing to the owners.
---
---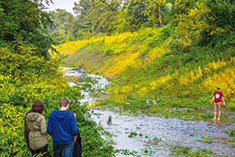 Essen was a byword for industrial pollution. But in 2017 it has been named European Green Capital. Here's the German city's secret of this recipe for an environmental revolution.
---
---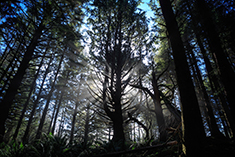 The EIB has invested approximately EUR 30 million with Dasos Capital Oy, a forest investment manager, to consolidate a portfolio of around 12 000 hectares of productive forest area in Ireland and ensure its sustainable management.
---
---
Madeira is famed for its winter sun and natural beauty. But when catastrophic floods struck, the island needed financing to rebuild - and to make it more resilient against future disasters.
---
---
In the spotlight
Halting the loss of biodiversity and adapting to climate change requires increasing investment in natural capital. The Natural Capital Financing Facility supports projects delivering on biodiversity and climate adaptation.
Water is life. The EIB's loans and technical assistance help people in Europe and beyond to have access to healthy water and to build state-of-the-art wastewater facilities. This film tells you more about the EIB's commitment to the water sector.

The EIB is helping countries within and outside Europe to adapt their water-management strategies to climate change and essential cuts in energy consumption.
Areas of activity
We encourage a shift away from private transport by investing in efficient public transport networks. We support sustainable shipping, road, air safety and other transport projects which aim to:
Facilitate growth and job creation
Cut greenhouse gas emissions
Reduce noise pollution
Minimise the damage to air quality
Promote safety

Environment protection, biodiversity and natural resources
We support EU policy to halt the loss of biodiversity by seeking to minimise negative impacts and enhance natural habitats through all our projects. We make prior assessments to better understand biodiversity implications of our actions. We also work with the European Task Force on Banking, Business and Biodiversity and the European Commission's Nature and Biodiversity Unit.
Forests are major carbon stores and so have a role as part of our climate action priority. Forests also help with the adaptation to some of the effects of climate change, such as soil erosion and increased flood risk. Our activities support the full forest value chain including restoration of forests, afforestation and forest industries, to protect biodiversity and foster rural economic growth and employment.
Agriculture is essential to livelihoods and food security. It is also a primary basis for local entrepreneurship, employment and social development in many countries around the world. As the EU bank, the European Invesment Bank supports the rural economy to benefit entrepreneurs and society as a whole. And we do it sustainably.
Pollution prevention and control are key pillars of EU environmental policy. As the EU bank, we finance depollution projects that support noise reduction, clear air and clean water.
We also promote an integrated approach to prevention and control of emissions into air, water and soil for the protection of the environment as a whole. Our environmental and social handbook applies to all EIB investment projects. It outlines the standards that project promoters need to apply to, among other objectives, prevent, reduce and as far as possible eliminate pollution arising from different activities during the whole project lifecycle - from design to decommissioning.

Water supply and wastewater
We back a diverse range of projects related to the provision and management of water:
Water supply
Wastewater treatment and disposal
Coastal erosion
Flood control
Hydropower generation
We offer long term financing and technical advice, as well as support for research, development and innovation. Most of our water and wastewater activity is located in the EU, but we also support international initiatives such as the ACP-EU Water Facility, Horizon 2020 and the Alliance for Global Water Adaptation.

Circular economy and waste management
The EIB supports the transition towards a circular economy, where the value of products, materials and resources is maintained in the economy for as long as possible, and the generation of waste minimised.
Circular economy projects typically reduce resource consumption and waste generation which results in lower greenhouse gas emissions.

Disaster risk management, reduction and reconstruction
Natural disasters, such as earthquakes, floods, droughts, mudslides, avalanches and landslides, put human lives, ecosystems and economies at risk. Investment in disaster risk prevention and reduction is essential to enhance the resilience of persons, communities, countries and their assets, as well as the environment.
The EIB works on strengthening national and international governance, such as the Sendai Framework for Disaster Risk Reduction endorsed by the United Nations in 2015, in relation to natural disaster preparedness and climate change adaptation. Our climate strategy promotes a risk management approach to increase the resilience of assets, communities and ecosystems related to EIB projects.
We also support post-disaster reconstruction projects, a critical opportunity to build back better - including through integrating disaster risk reduction into development measures.

Clean, efficient energy production and use
The promotion of sustainable, competitive and secure sources of energy is an important sector for EIB financing. We focus on:
Renewable energy: Supporting the development and expansion of renewable energy projects in Europe and beyond: onshore and offshore wind farms, solar, hydropower, geothermal and solid biomass projects, among others
Energy efficiency: Increased energy efficiency lowers costs and improves competitiveness in the production of goods and delivery of services. The projects we support typically include retrofitting and expansion of existing social and urban infrastructure and services
Sustainable energy project advice: Many EU towns and regions lack the necessary technical expertise and organisational capacity to implement large energy efficiency and renewables projects. ELENA ("European Local ENergy Assistance") is there to help. It covers up to 90% of the technical support cost needed to prepare, implement and finance the investment programme. Run by the EIB, it is funded by the European Commission
Climate change is one of the greatest global challenges of our time. Immediate and coordinated action is crucial to overcome its effects. As the EU bank, we have made climate action one of our top priorities and today we are the largest multilateral provider of climate finance worldwide.
We commit to climate change adaptation and mitigation more than 25% of our financing. For investments in developing countries, this figure will rise to 35% by 2020.
We are providing USD 100bn of climate-related projects in the five years from 2016 to 2020, as we help turn the COP21 ambitious Paris agreement into reality.
---
---
---
---