The EU bank at the 2017 World Bank/IMF Annual Meetings
Date: 09 October 2017 - 15 October 2017

Location:

Washington DC
United States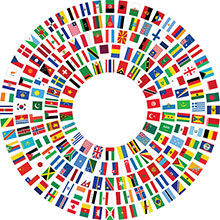 As a key player in international development, the European Investment Bank (EIB) is participating in the 2017 Annual Meetings of the World Bank Group and the International Monetary Fund (IMF) through a delegation led by President Werner Hoyer.
This event is a key for all those involved in international development. Participants will discuss issues of global concern, including the world economic outlook, poverty eradication, climate change and tackling the root causes of migration and forced displacement.
News from the Annual Meetings

At a key debate on how to improve the functioning of the Eurozone, EIB President Hoyer stressed the importance of investment in infrastructure and the need to create the right conditions for young and innovative firms to thrive.

EIB President Hoyer urges increased coordination between multilateral development banks to tackle global forced displacement crisis.

European Investment Bank President Werner Hoyer speaks with The Banker about the region's economic recovery, prospects for stronger integration, and why green finance must become mainstream.
"A journey of a thousand miles begins with a single step. The agreement signed with the EIB is the first step in what will be a fruitful relationship, helping Uzbekistan to invest in key sectors of great benefit to its people"


Jamshid Kuchkarov, Deputy Prime Minister of the Republic of Uzbekistan
China, a top producer of carbon dioxide makes a big move into the green bond market — and gets support from the EU bank.
Investment in Africa means jobs that don't force people to leave their homes and families.
New findings show the Bank's financial pillar of the Investment Plan for Europe will add 690 000 jobs by 2020.
Our schedule at the Annual Meetings
The EIB delegation's schedule at the Annual Meetings features a series of crucial debates and discussions with our partners on how to tackle global issues:
Thursday 12 October
Friday 13 October
Saturday 14 October
Sunday 15 October
  
All times are Washington DC local times.
---
Related Documents
Summary report: DFI Working Group on Blended Concessional Finance for Private Sector Projects
---