Africa Day 2018
Available in: en
Date: 22 November 2018

Location:

Hotel Sheraton
Addis Ababa
Ethiopia

Africa is a continent in transformation, as more people move within countries and across borders than ever before. The continent has the youngest population in the world, some of the fastest growing economies, and rising potential in many sectors. But Africa also continues to suffer from persistent unemployment and poverty.
The EIB's Africa Day was created to explore the continent's many challenges and discuss ways to tap into its huge potential. The event serves as a platform for debate in areas such as private sector development, finance for small businesses, jobs for youth and women, agriculture, innovation and digitalisation.
Diverse economic growth
This year's event will be hosted by the EIB in partnership with UNIDO, the United Nations' Industrial Development Organization. It will take place on 22 November in Addis Ababa, Ethiopia. The topic at the top of the list will be sustainable industrialisation, an important step in the development of diverse economic growth in Africa.
Manufacturing is expected to expand quickly in Africa and create millions of jobs. The United Nations has identified industry, innovation and infrastructure as the ninth Sustainable Development Goal. Industry is of real importance for millions of ambitious young men and women in Africa who seek jobs and opportunities.
Africa Day will examine why sustainable industrialisation is increasingly topping the policy and business agenda in African countries. It will explore how industry in Africa can become more appealing for European and African companies. Where are the opportunities for private investment in sustainable industrialisation? How can sustainable industrialisation help young entrepreneurs and women?
Top-level discussions on breaking down barriers
High-level speakers from diverse sectors and regions in Africa and Europe will attend Africa Day 2018. They will lead discussions on opportunities for growth and diversification. They will discuss ways to break down barriers and let Africa industrialise inclusively. The day will offer attendees a way to forge new partnerships, reinforce old ones and find new ways to help the continent.
The event is open to chief executives, financial officers, government representatives, entrepreneurs, academics, nongovernmental groups and civil society leaders.
Previous Africa Days have been in Luxembourg, Abidjan and Berlin, in partnership with the Luxembourg government, the African Development Bank and Afrika-Verein. More than 300 high-level participants commonly attend Africa Day.
EIB projects in Africa
The EIB invests in a wide range of projects in sub-Saharan Africa, from providing financial support to allow microfinance institutions to lend small amounts to microenterprises and innovators, up to large infrastructure projects.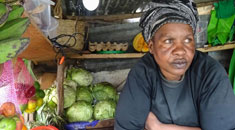 Electricity is a pre-requisite for economic development, just like clean water.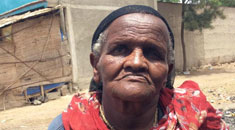 Millions benefit from Ethiopia mobile money service M-Birr.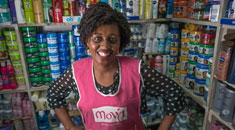 Microfinance loans empower African small businesses and change lives.
EIB videos on Africa
Investment in Africa means jobs that don't force people to leave their homes and families.
M-Birr is the first mobile money service in Ethiopia. It enables social welfare payments to be made from any M-Birr agency.
d.light is a company which provides a range of off-grid, solar-powered lighting solutions across the developing world.
---
---
---